Home Building
At Mallard Homes, Pearl Street's homebuilding division, we build HOMES not houses or units as so many in our industry refer to them. We build places where people live and play and create memories together.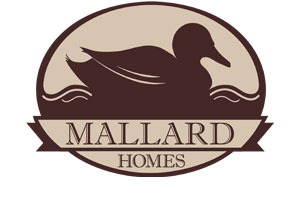 ---
A Passion for Timeless Style
Our passion to create architecturally correct and timeless styles of exteriors is paralleled by our continuing efforts to design floorplans with included features that not only keep our interiors current, but superior to our competitors. We use the highest quality materials and evaluate every component that goes into the construction of our homes. Our goal with each home is to bring the best value to our customer and to the overall community where they live.

Our Leadership
Mallard Homes and is led by partners Khris Pascarella and Chris Edwards. Pascarella is the President and Managing Partner and Edwards is Senior Vice President. Pascarella oversees all aspects of finance, long term strategic planning, and architectural design. Edwards oversees all aspects of the company's daily operations which include, design coordination, estimating, permitting, construction, marketing, sales management and quality control.
---
What Makes Mallard Homes Different
Mallard Homes is different from most home builders in that we care about the integrity of the design and work to hold true to each vernacular's styles, materials and proportions. We combine this with included features and finishes that are costly options with many other builders. We are proud of the reputation for quality craftsmanship and service we are creating and work to earn our business every day.